Kerbal Space Program: Breaking Ground Expansion Steam Key GLOBAL
KSP: Breaking Ground is the second DLC for this well-known space flight simulator. The DLC adds a few interesting elements which are going to make your experience with the game even more, interesting than before. The main aim of developers was to provide you with more options when your ship finally lands on the target planet. Now, as soon as you land you can use various equipment to gain data for scientific research.
Now planets are filled with elements which you need to find, in order to prepare accurate data about the celestial body. Sometimes, you are going to take samples on Kerbin to check them properly. There are so many elements for you to find like craters, volcanoes, meteors, etc. To transport larger elements, your crew needs to utilize rovers.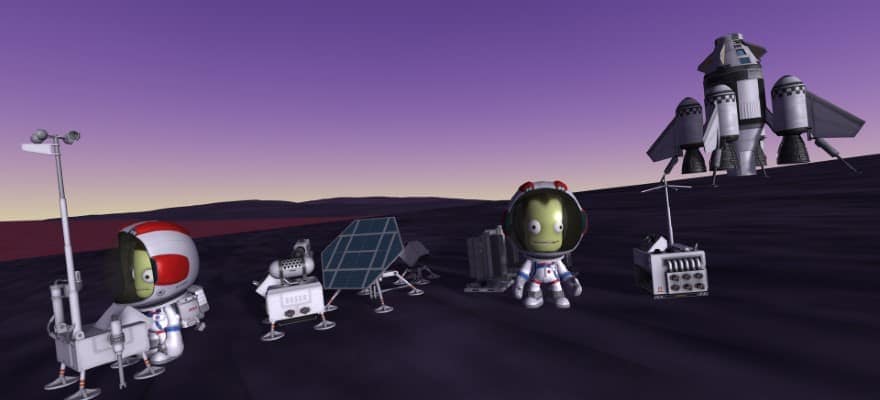 The new equipment also includes RTG, ion detector, central station, solar panel, weather station and much more. Furthermore, new robotic parts were also added. To be more specific the ones which were requested by fans of the game. All of this equipment is going to allow you to dig even deeper for answers about a vast space. Furthermore, you should not forget about a new futuristic suit added with the DLC.
Gameplay
Kerbal Space Program: Breaking Ground has a huge impact on the gameplay. Due to many new elements, the game now focuses more on exploration of planets. Now launching a rocket in space is not enough. Now you need to land on the planet or other object and research it. Your Kerbals are going to help you with your research.