Just Cause 3 XL Steam Key GLOBAL
Just Cause 3 is a TPP action adventure game developed by Avalanche Studios and published by Square Enix. In the game, the player is Rico Rodriguez, a mercenary who returns to his home island of Medici and finds it ruled by a tyrannical regime. The XL expansion adds new content to the main game, including Day One DLC and more.
Gameplay & Story
Just Cause 3 XL Edition features new content and features included in several DLCs released as a part of Day One Edition, Air, Land & Sea Pass, as well as other exclusive content. XL edition features three new weaponized vehicles, Sky Fortress, Mech Land Assault and Bavarium Sea Heist mission packs, as well as exclusive day one flame skins for parachute and wingsuit.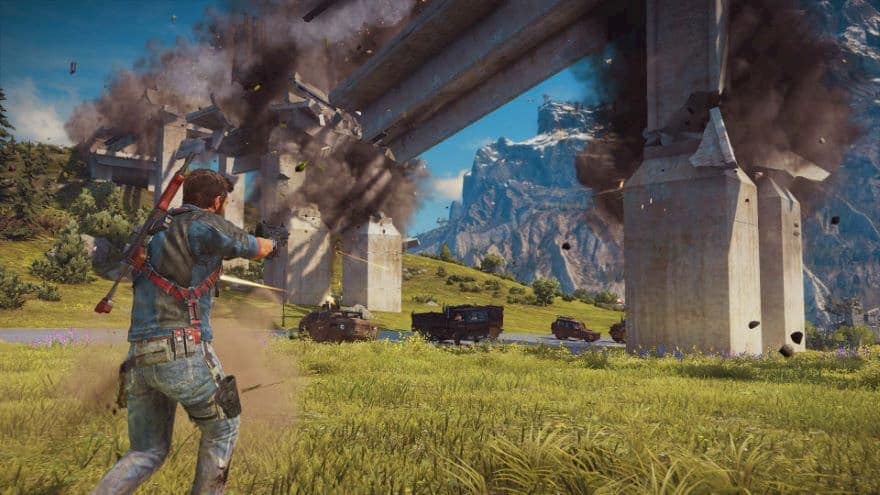 The mercenary Rico Rodriguez returns to his home on Medici island. To his surprise, he finds this Mediterranean paradise overtaken by the forces of general Di Ravelo. The new regime rules with an iron fist and it is up to Rico and the resistance forces led by his friend Mario to overthrow the tyrant and end his regime.
Reception
Just Cause 3 received positive reviews from critics, who praised the scale of the environment, number of things to do on the island and general carefree mayhem and destruction the player could cause. The XL edition, as the name suggests, expanded on the fun by adding new content, such as weapons and missions to carry out.