F1 2019 Anniversary Edition Steam Key GLOBAL
F1 2019 Anniversary Edition is a racing game developed and released by Codemasters in 2019. The game lets you drive one of the many F1 and F2 cars and race against computer-controlled drivers or other players on a variety of carefully selected widely-known circuits, including Silverstone, Shanghai International Circuit and Sochi Autodrom. Despite the lack of game-breaking changes, F1 2019 is a worthy successor to the series – it retains a top-tier quality of the previous titles and is a must-play game for any fan.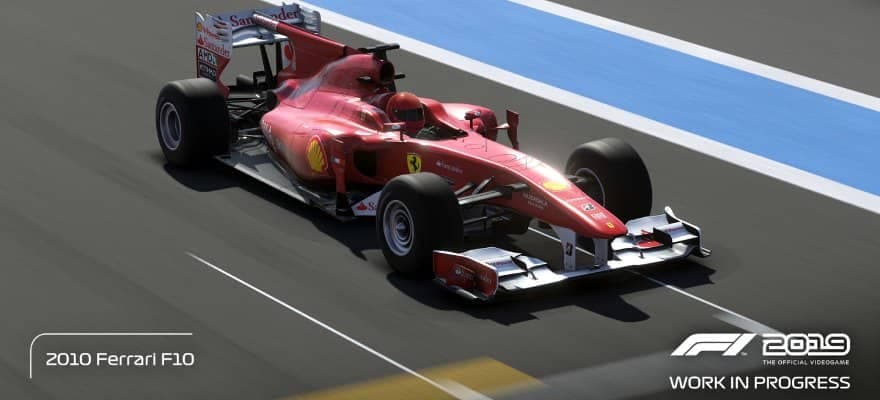 Anniversary Edition is a standard edition of the game. Besides the basic content available in all other editions, it features two bonus classic cars known from the F1 2010 season.These are Ferrari F10, as driven by Fernando Alonso and Felipe Massa, as well as McLaren MP4-25, as driven by Lewis Hamilton and Jenson Button. Will you be the next legend?
Gameplay
F1 2019 is an official Formula 1 simulator video game, and as such it puts a strong emphasis on realism. It lets you drive one of the many F1 cars on multiple real-life tracks. Realistic driving physics require careful and smart approach – at high speeds, even the slightest mistake may cost you a place or even the entire race. Losing wheel after an unfortunate bump is not an uncommon sight. But driving is only one part of any good racing game, with the other being preparing the car for the actual ride. F1 2019 is no different, and it lets you adjust a variety of settings to your personal needs.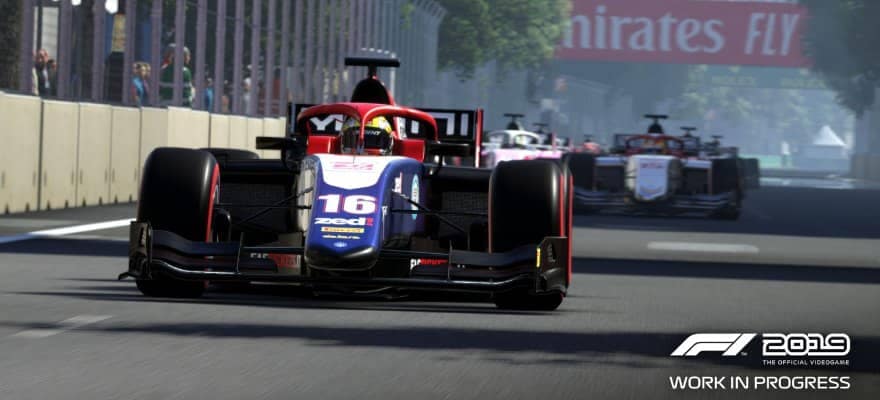 Car settings are conveniently categorized and divided into multiple sections, like aerodynamics, transmission, suspension geometry, tyres and weight distribution. While playing the game you will earn Competition Points which can be used to unlock certain cosmetic items to customize the appearance of your avatar, including suits, helmets, and gloves, as well as change the look of the car used when racing online.
Game Modes
F1 2019 can be played either in single-player or against other players online. The core of the game is the single-player career mode, where you will be able to participate in a series of races during the entire formula one season. Among notable new modes, it's worth mentioning the introduction of F2 racing and the possibility to start the career as an F2 driver. What makes F2 different from F1 are the cars – all F2 cars perform the same, making your driving skill matter much more than when racing in F1.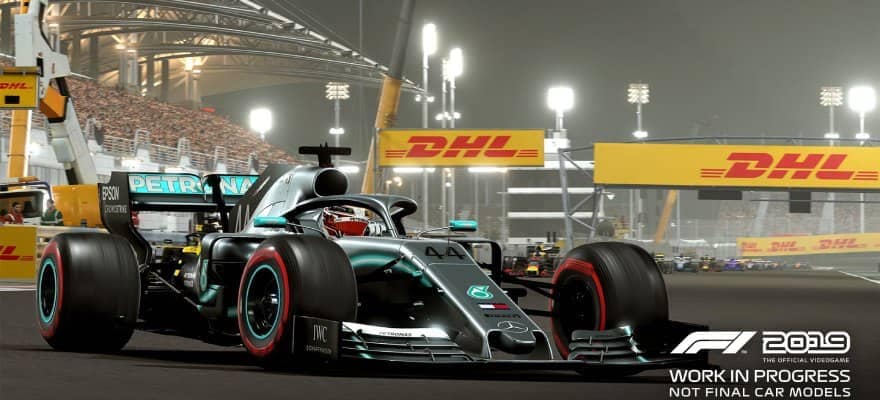 Multiplayer can be played in many different ways. Players can participate in weekly random events or create their own leagues and tournaments. It's also possible to play ranked races, where you will be matched against players of skill similar to your own, resulting in fierce, but more interesting and fair races.
Reception
F1 2019 for PC received favorable reviews. It was said that previous games of the franchise were so good, there wasn't much left to improve. Yet, managed to polish existing features even more, while adding some long-awaited ones, like the formula 2 competitions. Reviewers praised the improved career mode, enhanced visuals, and – similarly to the previous Formula 1 games of the series – very detailed and realistic driving physics.