A Plague Tale: Innocence Steam Key GLOBAL
A Plague Tale: Innocence is a TPP action-adventure stealth game, developed by Asobo Studio and published by Focus Home Interactive. The game is set during the Hundred Years' War and tells the story of young Aquitane noblewoman Amicia de Rune and her brother, Hugo.  The children find themselves in the middle of a conflict involving a seemingly supernatural plague. The game focuses on a stealthy exploration of the world, evading pursuant soldiers and carnivorous rats. The game received positive reviews from critics, who praised the emotionally driven story, characters the player will grow to love and care about and decent, stealth-focused gameplay mechanics.
Gameplay
A Plague Tale: Innocence focuses on stealth. The player is put in control of Amicia, while her brother Higo is controlled by the game's AI. Hugo can be commanded to carry out tasks, and later in the game, he becomes a playable character, able to crawl through tight spaces and control the rats.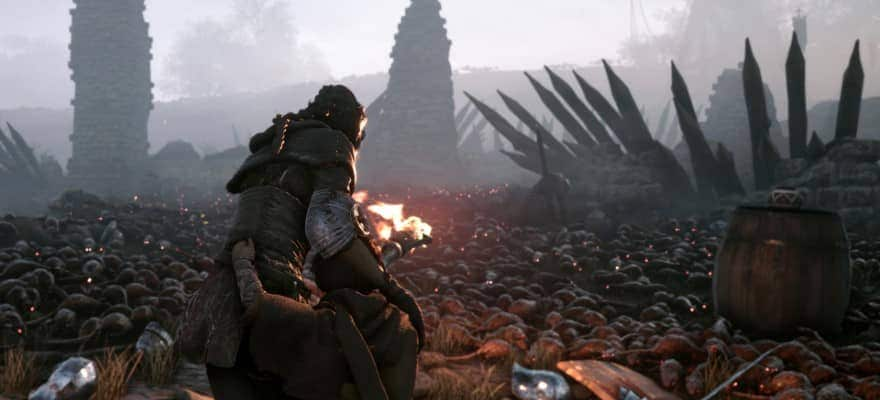 Amicia is a lady, not a warrior Instead of fighting, she can hide and wait for the enemy to leave the area or use a slingshot, to distract the enemy, leading them away from the main characters. Soldiers hit with a sling projectile will become stunned, leaving an opening for the children to run away or kill them with one precise hit on the head. Amicia can also shoot the projectiles at chains of drawbridges, unlocking new paths.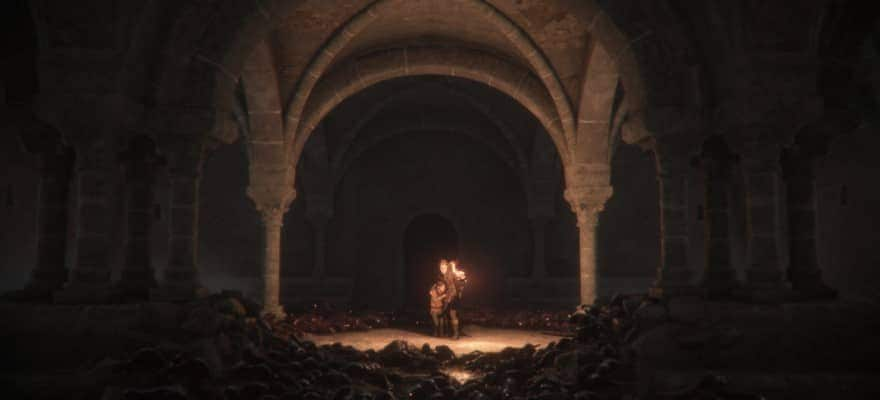 Another gameplay mechanic of A Plague Tale is survival puzzles. On their journey, Amicia and Hugo will encounter swarms of hungry, plague-spreading rats. Finding a way of evading them will be the key to children's survival. The rats can be scared away with fire to unlock new areas, or lured into a confrontation with the knights. Amicia can craft special ammunition and tools, which include sulfur shots to ignite rat-repelling braziers and stink bombs, which attract rats into specific areas.
Story and characters
France, at the height of the Hundred Years' War. A young noblewoman Amicia and her younger brother Hugo are on the run. Their home was raided by the Inquisition and family killed. Their only chance is to escape, but something strange is afoot. Hordes of rats kill and spread disease wherever they appear, and everyone seems to blame Hugo for the appearance of the plague. Hunted by both the English and the Inquisition, trapped by infested rats, they must find a way to survive…but at what cost?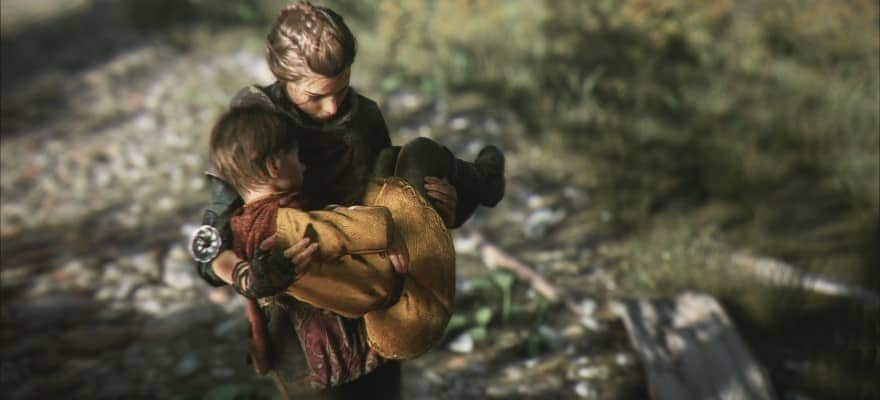 Reception
A Plague Tale Innocence received positive reviews from critics and players. They praised the writing of the game, deep and at times very emotional, the stealth mechanics, which allowed for a lot of flexibility in evading the enemy, as well as the survival puzzle aspect, which made the gameplay more diverse.